YAY! A New Puppy Is Coming to YOU!
Have you decided that the time is finally right to get a puppy? Is everyone in your family on board with the work it will take? Are you ready for the dog of your dreams? That's fantastic! Now you just need to decide the breed that best fits your lifestyle. This guide will ensure that you know all there is to know about selecting the best dog breeder for you and the breed(s) of your choice!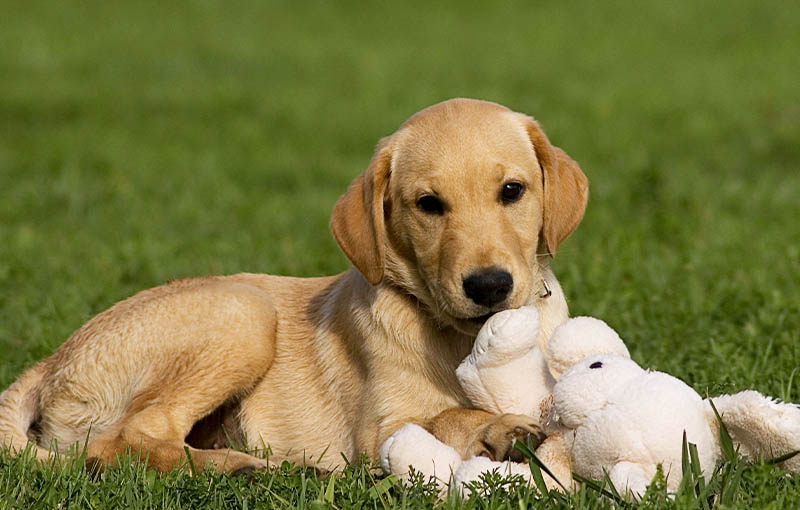 Choosing the Best Breed for YOU!
You don't want just any puppy. You want the specific breed that will fit right into your home and family. Finding the breed that fits your lifestyle will help you to know exactly what to expect when your cute puppy becomes an adult dog.
Are you too busy to handle a busy breed? Does anyone in your family have allergies to pet hair? Do you want a dog with a coat that requires regular grooming? Size matters! How big is your house? Do you live in the city, suburbs, country? What is your budget (The cost of Pandemic puppies has increased significantly)! Selecting a pure breed puppy is one of the best ways to get the dog that you want and expect. The next step is to start shopping for the best breed for you!
Do Your Homework
Do you want a popular breed, like a Golden Retriever or German Shepherd? If the answer is yes, the breeder choices are endless. If you want a rare breed, your choices may be limited. Either way, you will need to do some homework to avoid disappointment and to get on a waiting list. So, this means that your next task is to search for a reputable breeder.
Finding the Best Breeder
It should come as no surprise that not all puppy breeders have the best of the breed, or of their customers at heart. Breeders of integrity are worth looking for because Breeder integrity matters! Do not take any shortcuts when it comes to doing your homework to find the right breeder for your next puppy. A fancy website does not guarantee an honest breeder of integrity, who is breeding and producing good quality pups. Ask for referrals from your Veterinarian, professional trainers and owners of dogs of the breed that you want.
Bringing a new puppy into your home should be one of the happiest times of your life. By doing a bit of homework, you can make the experience enjoyable and stress-free and avoid the pitfalls of puppy mills, poor breeding or even worse, poor breeders.
Key Things to look for when Choosing a Breeder
The following checklist offers tips on what to ask to be sure that you don't get burned with a sick puppy or worse yet, no puppy – even though you paid a deposit. Check websites and then check a professional breeder referral source to confirm breeder reputation, customer service, quality, temperament and health of their puppies.
Keep this checklist handy when making inquiries to purchase a puppy. Reputable breeders will be happy to answer your questions because they want the best family for their puppies.
THE PERFECT FIT
Reputable breeders care about every puppy in each litter. They use a thorough screening process to match families to puppies so that the relationship is for life. Perhaps that is how they found YOU!
INTEGRITY MATTERS
Reputable breeders are proud to register their litters and issue Certificates of Registration to new owners. Not only are they legally required to do so, they consider the litter and puppy registration as a legitimate means to mark their place in breed history.
BUYER BEWARE
Defined by the Canadian Animal Pedigree Act, a purebred dog is a dog that has parents of the same breed that is registered with the Canadian Kennel Club (CKC). In Canada, a person cannot legally sell a dog as a purebred dog without providing registration papers issued by the CKC. It is also illegal in Canada for a breeder or anyone selling a purebred dog to charge an extra fee for registration and for registration papers.
Don't fall for the scam breeders that say 'registration doesn't matter.' Breeders who are hiding important facts about the health and heritage of their litters may tell you this. It is a lie and an attempt to deceive you.
IT'S IN THE ANCESTRY
Registered puppies should also come with a CKC-certified 3- or 4-generation pedigree to confirm genetic heritage. Pedigrees also confirm (via titles and certifications) the suitability of your puppy and its ancestors to perform the tasks they were bred for.
HEALTHY IS HAPPY
To ensure a seamless transition from your puppy's brothers and sisters to their new home, reputable breeders will provide what you need to get started on the right paw with your puppy. You will receive proof that a preliminary veterinarian examination and all necessary age-appropriate medical protocols are complete prior to your puppy coming home. You will also receive a health certification/guarantee against genetic health issues/defects (many of which are breed-specific), as well as a temperament test for your puppy to see how closely your personalities match!
A puppy wellness package should be provided and include introductory pet insurance with 30 days of free coverage – that hopefully, you will not have to activate (see my BLOG on pet insurance: www.ontariodogtrainer.com/pet-insurance-is-it-right-for-you-and-your-dog/). Food sample packs and discount coupons for the same type/brand provided by the breeder are helpful to minimize the risk of an upset tummy for your puppy during the first few days at home.
HOME IS WHERE THE SMELL IS
A small blanket or item from the litter will help your puppy to sense the presence of his or her littermates. In addition, a sense that littermates are nearby will ease your puppy's transition from their puppy family to their human family during those first critical hours with you.
TRAINING TIME STARTS NOW!
Do the puppies spend all day in a pen or are they stimulated in a good way with new sites, sounds, smells, surfaces to stimulate their problem-solving skills and senses? Great breeders provide each litter with a ton of puppy enrichment activities. They may also have a Webcam set up so that they can safely share your puppy's living environment and daily enrichment activities (e.g. different safe surfaces, sounds, introduction to people, etc.)This valuable asset is so much fun! It is like watching toddlers in a nursery! And you get to see how smart your puppy is before he or she comes home!
Breeders of integrity wean puppies from their mothers between 4 and 6 weeks of age. Puppies are eating solid food and are introduced to a crate for short periods of sleeping and scheduled quiet time before leaving the litter. A potty routine and schedules have begun. This includes taking each puppy to a designated place to do his or her business on a predictable schedule away from the living/sleeping area.
This level of dedication by breeders will let you and your puppy sleep through the night from the very beginning of your life together. Potty and crate training will be SO much easier when your puppy comes home! These simple things can make your life with your puppy everything that you want from day 1!
RETURN POLICY
No one buys a puppy with the intention of returning it, but sometimes tragedy strikes or things just don't work out. Great breeders care about the well-being of their puppies and their customers (that's you!). If something happens that makes it impossible for you to keep your puppy you want to be sure that your breeder will take the puppy back or will offer support to find a suitable home.
We Can Help!
Does all of this seem overwhelming – just too much work for a puppy? I understand and I can help! Over the years at Ontario Dog Trainer we have met some lovely puppies from stellar breeders. We have built a list of breeders with integrity who produce good quality, nicely tempered, trainable puppies of many different breeds. We are happy to do all of the homework necessary to be sure that your life with your puppy is lived 'happily ever after.'
Contact us at wwww.ontariodogtrainer.com/contact or call us at +1-(705)-277-1503 to learn how we can help you find the puppy of your dreams!
Welcome to Our Community –
I'm looking forward to seeing you join in the fun on our social media pages! Tap, follow and drop a comment saying hi!
For more great training tips, check out our BLOG.
Follow us on TikTok for more videos like these!
Join our FACEBOOK and INSTAGRAM community for daily content and training tips.
We are constantly posting new videos so make sure to subscribe to our YouTube Channel and ring the bell for the videos that you like!
---