Do you want to be part of your dog's learning journey, every step of the way? Do you want your dog to see you as the ultimate teacher and pack leader?
The goal of the ODT 'Be Your Own Hero' private training package is to teach you how to consistently be the leader that your dog needs and can trust for a life of harmony together.
Our private lessons are tailored to build your pack leadership skills to create the life that you want for you and your dog together. During each private session, we work with you and other family members who are part of your dog's life to ensure that everyone is on the 'same paw'.
Each custom training package consists of four or more private lessons of up to 60 minutes each. Lessons are scheduled weekly or twice a week. The lessons may start at our campus or at your home and advance to real life adventures in public places like banks, and retail stores where dogs are allowed.
By graduation, you will understand how to consistently apply proper timing, energy and concise verbal markers and cues for success with your dog. You will know how to effectively use training tools to motivate your dog to work with you with heart and soul. Your dog will happily walk nicely on leash with you, will politely meet and greet people and other dogs, will keep all four feet on the floor and mouth off skin and so much more.
Creative distractions including other dogs, people, and traffic are introduced sin a safe way that ensures that everyone knows what to do before bad stuff happens.​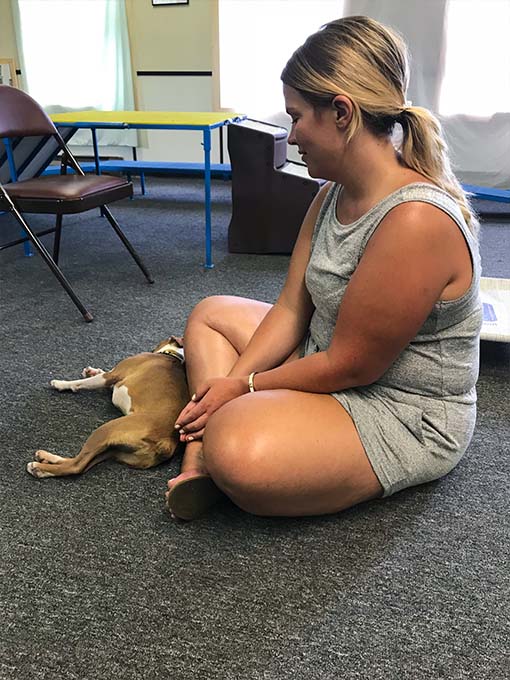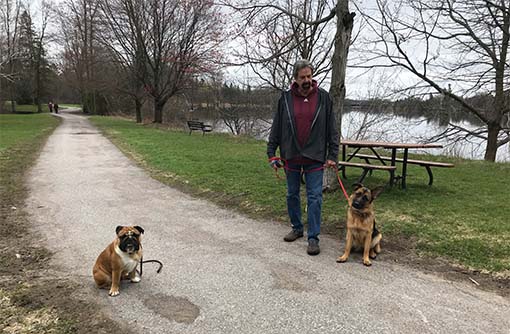 APPLYING TO be your own hero: Private
Lessons program​
Private lessons are scheduled on Mondays, Tuesdays, and Sundays at 1:00, 4:00 or 5:30 p.m. Other days and times may be available by special appointment.
If you are interested in Be Your Own Hero: Private Lessons please fill out the doggy profile and training needs assessment form and one of our team members will be in contact with you to book your spot.
Please contact us for current program pricing.