Training & Education Philosophy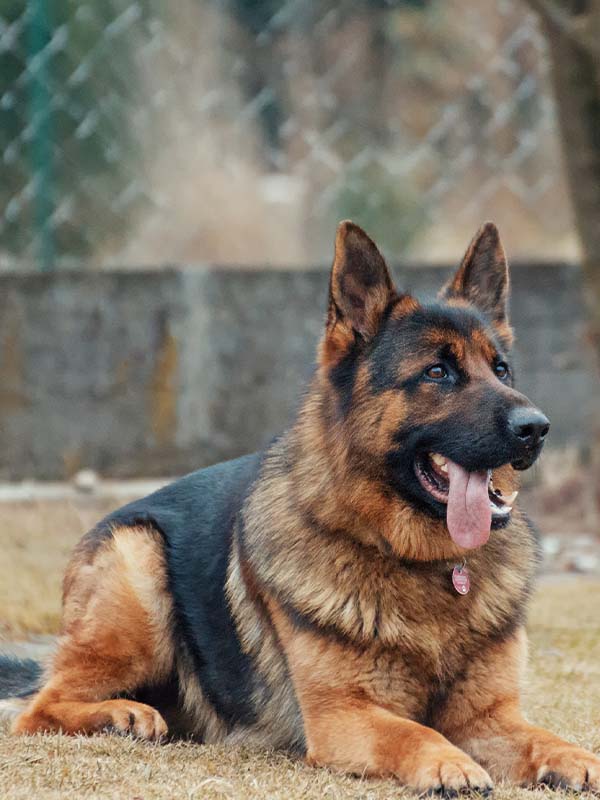 Our commitment to be the Best for you and your dog:
At Ontario Dog Trainer, we know that there are always new ways to do what we have always done. Our goal is to be on top of the latest and best possible sources of learning and education so that we can learn and teach to the highest level of achievement. To be great teachers, our team is committed to being even greater students. Karen and other team members invest in their own personal and professional education to continue to improve as relevant and well informed canine professionals.
We host and teach at workshops locally and across the country. We attend conferences, seminars and training courses and stay up to date with the latest articles, books and approaches to improve our professional skills to better serve you and your dog".
Our team members actively participate in every workshop that is hosted at Ontario Dog Trainer. Karen and other team members invest in their own personal and professional growth to always be relevant and well informed professionals.
Karen Laws, Chief Woof Officer:
Karen has and continues to study and work with the most respected professionals in the canine industry. She travels throughout Canada and the United States each year to share her wisdom and experience with aspiring dog trainers and dedicated dog owners. She attends many seminars, workshops, courses and conferences annually to enhance her skills, always with the goal of building bonds and strengthening relationships for dogs and their humans. From philosophy and principles of fairness, to modern techniques that bring out the best in every dog to dog and dog to human relationship, Karen and her team are on the leading edge of modern dog training.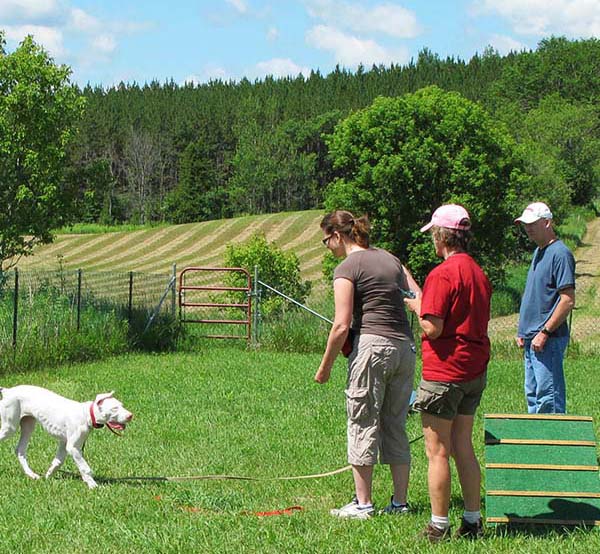 Presentation History
May, 2016, Pawsitive Canine Connection, Waterloo Ontario; – 5 days – Freedom Lifestyle with Off Leash reliability – Understanding Remote Collar Use
July, 2016; 2017 – Arnprior Ontario – 5 days – Trainers United Summit – 2 presentations: Unravelling the Mystery of You – Understanding How Personalithy Styles Influence Dog Behaviour and client engagement; Freedom Lifestyle with Remote Collar
April 28-29, 2018: Mastering Relevance – Seeing the World as Your Dog Sees to connect on a deeper level. Philadelphia, Pa.
CONTINUOUS EDUCATION AND PROFESSIONAL DEVELOPMENT
1985-2000 – Retriever Training for Field Trial Competition. Travelled to South Carolina and across the south-eastern United States each winter to learn how to train and handle retrievers for field trial competition. Learned from top trainers in Canada and the U.S. Achieved field championship titles on four of my personal dogs.
July, 2006 – E-touch 5-day e-collar dog training certification with Martin Deeley, Port Hope, Ontario Canada
May, 2007 – Force Free Method of Dog Training three day seminar with Marc Goldberg, Michigan, USA.
2012-2016, hosted annually – Pack to Basics with Chad Mackin: a 3-day hands-on workshop to understand canine communication; and pack dynamics to learn safe approaches to canine interaction and large field socialization.
June 2013 – 5 days of Dog Training with the Monks of New Skete. At the New Skete Monastery, in New York.
2013-2018 Relationship Based Behaviour Modification: Hosted at Ontario Dog Trainer facility, with Nelson Hodges: 9-day Advanced Immersion training course that takes a deeper dive into the psychology of building the canine-human bond through a relationship first approach.
September 2014 – Syn Alia Animal Training System (SATS) with Kayce Cover – 5 Day Certification Camp, Norfolk Virginia. Perception Modification, Cycles and Bridge and Target training to mitigate and solve animal behaviour challenges and to enhance the animal-human connection.
April 2010 – September 2019 – International Association of Canine Professionals Annual Education conference. Presentations and workshops on various dog training methods and approaches from top trainers world wide.
Feb. 1-2, 2020 – Balance to a 'T' Seminar, Mesa Arizona – for professional trainers: Canine Movement, Balance and Canine Massage Techniques
At Ontario Dog Trainer we offer four dog training programs to choose from, let us take help you take the lead! Check out our programs below.