Superstars
Boarding and Professional Dog and Puppy Training
Are you looking for an ideal companion that you can love for life but don't have time, skills or desire to do the daily training? Perhaps you are afraid of 'doing it wrong' and damaging your valuable relationship with your best furry friend.
Imagine how awesome you would feel taking your well-behaved dog anywhere that dogs are allowed! Imagine how impressed your friends and family would be to see a calm dog when they visit your house! Our Boarding and Training school transforms naughty dogs into great dogs to give you the companion of your dreams!
In our Boarding and Training school, your dog lives with us to build a bond with our team that motivates your dog to want to learn with us. During your dog's time at our school we provide a structure and daily routine that motivates your dog to learn, and quickly leads to transformation of your dog's behaviour. We focus on building complete coping and obedience skills to create a calm, confident dog who is well behaved at all times in all places. By graduation your dog will be fully prepared to live in harmony with you.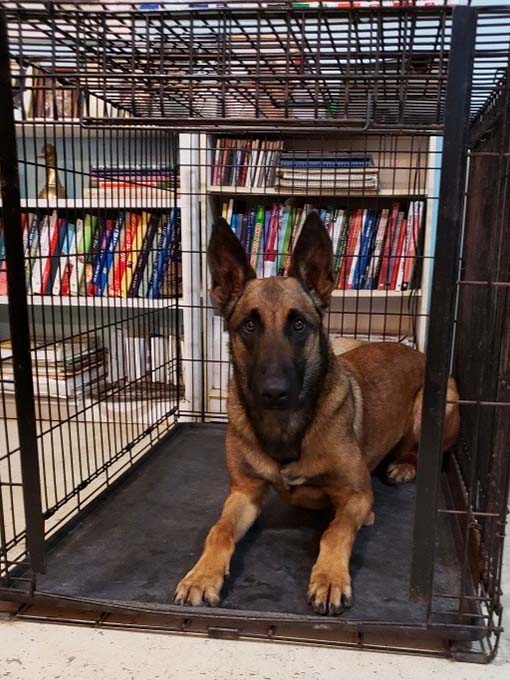 Each training day includes multiple, scheduled social and structured training sessions. New experiences, fun, and respectful social time with other dogs and people in real-world environments are part of your dog's regular school day. The routine that we build for your dog at school will be easily merged with your daily schedule at home to empower you to maintain your dog's desirable attitude and stellar behaviour following graduation.
Our unique Boarding and Training school class includes training your dog as well as providing private coaching for you, and your family. While your dog is learning and enjoying every day adventures at school, you will receive progress reports via text messages, photos and video clips. You will be directly involved in learning to 'talk dog' with your dog by attending our campus to participate in private training sessions at the mid-point of the program and at graduation, as your schedule allows.
Each dog has its own unique training needs and learning ability. The length of time and training tools needed to totally transform your dog into the companion that you want is difficult to determine until we meet. As your dog relaxes and becomes comfortable at our school and learns to trust us, the real work begins.
We only accept a limited number of dogs into each boarding and training program time period to ensure that each dog receives the optimum ratio of work-rest-play time with our team to create permanent behaviour transformation. We invite you to call us to schedule a time to visit our Boarding and Training school to meet our team and to learn more about how we will transform your dog's behaviour to create the companion that you can love for life.
Applying to Superstars: Boarding and Training for Dogs and Puppies program