The Ontario Dog Trainer facility is nestled in a blissful country setting, among the beautiful rolling hills of Manvers Township in southern Ontario.
We feature an indoor training facility along with our large outdoor training areas that include sweeping fields, beautiful ponds, and a fenced in arena. Our facilities are perfectly located for easy access from Peterborough, Toronto, Cobourg and all surrounding areas.
This one-of-a-kind setting makes learning enjoyable for both your dog and for you! We are easily accessible, located just minutes East of Oshawa, Ontario and north of Highway 115.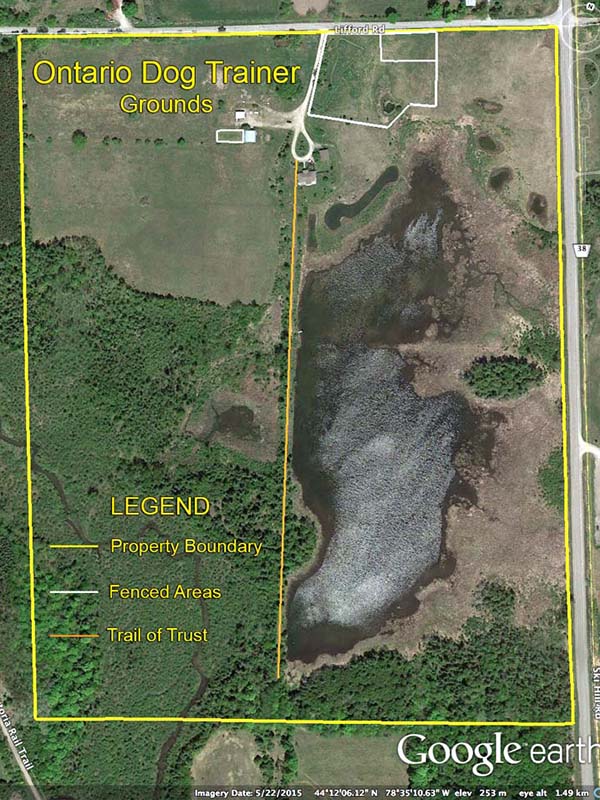 ​Our campus is nestled in the middle of 100 serene, rural acres. We're located within 20 minutes of several small towns. The proximity to both rural and urban environments gives us the access and ability for daily training practice and real-world adventures, both on and off leash. Our training happens everywhere—outdoors, in our heated/ air-conditioned classroom, in our cozy home-like office, and on everyday adventures that your dog enjoys once he is ready to be on- and off-leash in new places. Your dog will love it here!